What can we say about Istion yachting that has not already been said and can not be read online? From our point of view, as partners, they are an example of what a charter company should look like. Istion yachting is one of the leading providers of quality yachts, yacht charters and services in the Greek yachting industry. The company has 13 yacht charter bases throughout Greece and a new one in Croatia, so its guests can enjoy dedicated service, relaxing remote islands and key sailing spots. Istion Yachting's unique combination of hospitality and professionalism makes them one of the most reliable providers of yacht charters in Greece, and that is what we as consumers are looking for today. Their attention to detail ensures that every guest is treated with care and respect. They have a reputation for providing excellent customer service, from Kos Marina to the popular Rhodes Island. With their commitment to excellence, Istion Yachting has confirmed their rightful place in the Greek yachting industry and continues to provide their valuable guests with exceptional services and unforgettable experiences during their yacht charter stay. To get to know them better, we conducted an interview with them to gather some information about the company in general and to introduce you to a new stunning base in Croatia, ACI Marina Skradin. We had a nice conversation with Vassilis Kontos, Business Development Manager, who is based at Alimos Marina in Athens.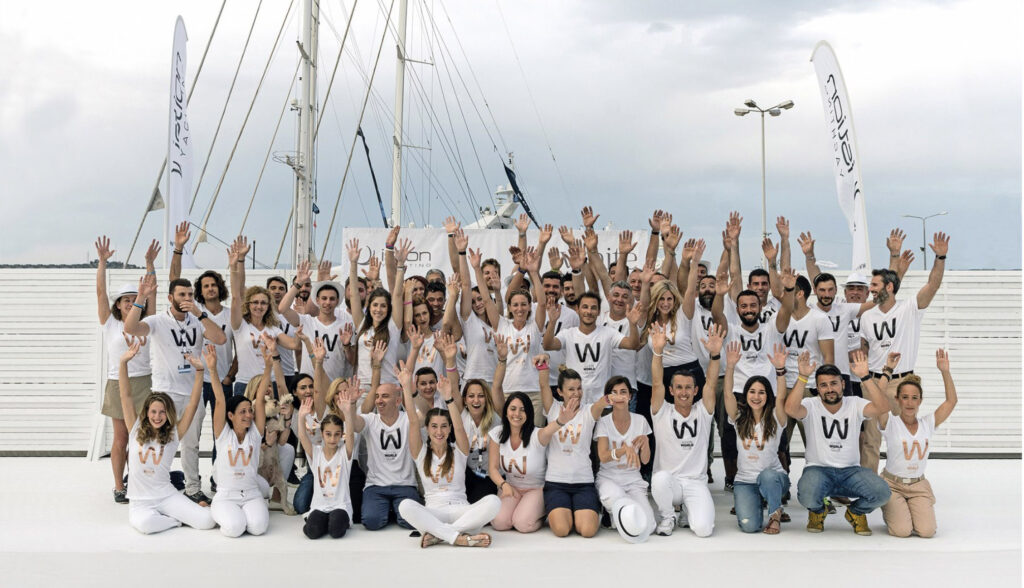 SEARADAR: Hi Vassilis, thank you for this opportunity. Let us start with the facts. So 11 bases in Greece, one new in Croatia, how many boats in total?
‍VASSILIS, Istion Yachting: Hello, Istion Yachting has a total of 230+ yachts for bareboat and crewed charter. These are monohulls, catamarans and motor yachts. What is very popular and what we are also very proud of are fully crewed yachts, which can include 2-6 crew members. It really depends on the size and type of yacht you choose.The services on luxury yachts are tailored to the needs of the client, from simple "housemaid" service to exclusive meals prepared by the chef on board, to personal massages and spa treatments on board. There really is no limit to what can be offered!
SEARADAR: That sounds really interesting. You have a product for everyone. Staying with Greece, what are the main boat brands in your fleet and how old are the boats on average? Which do you think is the most popular Greek sailing destination among sailing enthusiasts?
VASSILIS: In monohulls we have Bavaria, Beneteau, Hanse, Jeanneau and Dufour with an average age of 4.5 years and in catamarans we have Bali, Excess, Fountaine Pajot and Lagoon with an average age of 3 years. All our yachts are very well maintained, three times a year, before the season, during the season and after the season, and if something happens in the meantime, of course it will be repaired immediately. In terms of popularity, the Ionian Sea and the surrounding bases of Corfu, Lefkas and Preveza are definitely among the most popular.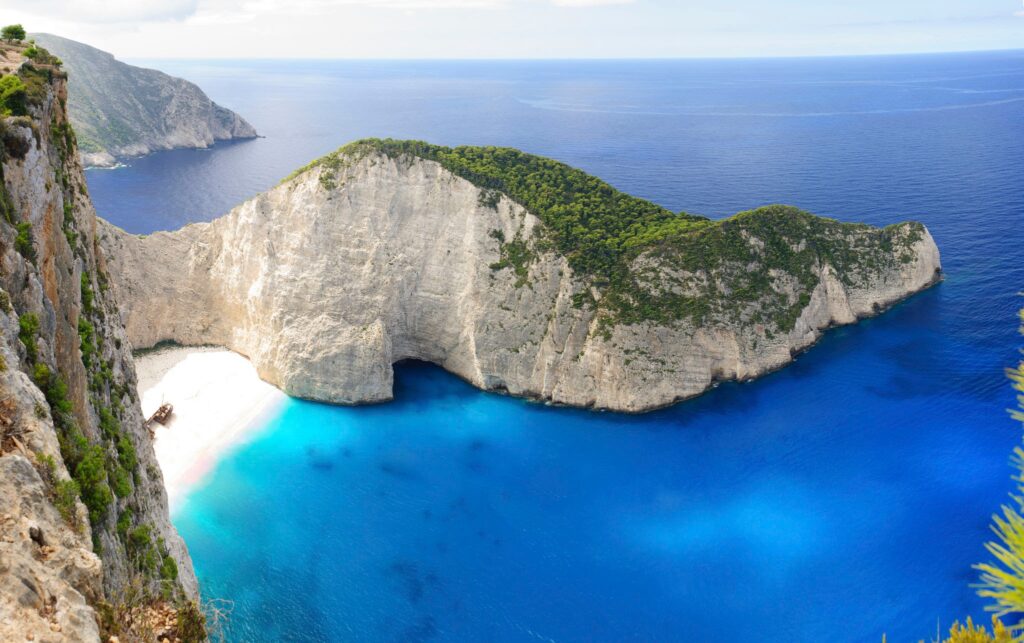 SEARADAR: Now, one more exciting fact that has been known for some time now, but maybe not for the clients. You are coming to Croatia this season and have chosen ACI Marina Skradin. Tell us why, among all the big and popular marinas in Croatia, you chose Skradin as the base for your fleet?
VASSILIS: You know how crowded Croatia can get during the season? Well, in ACI Marina Skradin this is not the case. The central part of the Dalmatian coast – the area around Sibenik- is generally quieter than the southern part – the area around Split – but even here it can get very crowded in the summer. This part of Croatia is geared more towards family sailors, young children and experienced sailors who like long, relaxed sailing trips.
The town of Skradin is a true hidden gem of breathtaking beauty. It is a place that many sailors visit for a day when sailing in this area, as it is close to the Krka National Park and waterfalls.
The town is located near the freshwater lake Prokljan and offers beautiful river scenery.
If you start your trip from Skradin, you technically save a day as you can visit the park while waiting for the yacht to be prepared and your check-in procedure. Sailing in the channel is also an experience in itself, as there are many places to visit, swim and eat in many restaurants! Another great advantage is that it is easy to reach by car. Skradin is about 50 minutes from Zadar and Split airports – but even better is that it is only 4 minutes from the highway. This way you avoid the big traffic jams that are common in summer on the way to Sibenik.
The interesting thing about ACI Marina Skradin is that it is located on a fresh water, which means that the marina is right on the river. 5 minutes walk from the marina there are grocery stores, a farmers market, nice restaurants, everything you need.
SEARADAR: So if you are a family sailor who wants to enjoy a relaxed sailing experience, ACI Marina Skradin is a good starting point. What boats can sailing enthusiasts expect to see in Skradin?
VASSILIS: I am glad you asked that, because we offer a brand new fleet inSkradin, which is coming now for the 2023 season. These are 15 brand new yachts for bareboat and skippered charters, 8 monohulls and 7 catamarans, as well as 2 yachts fully crewed – Lagoon 52 and Lagoon 560. We have our own skippers (for skippered charters) who are local and know the area well.
SEARADAR: What sailing route can you recommend to clients who want to book a boat in Skradin for the first time?
VASSILIS: I would definitely recommend a 7-day route to the island of Hvar and back, which could be as follows:
SKRADIN – PRIMOSTEN -SOLTA – HVAR – BRAC/MILNA – ROGOZNICA – SIBENIK – SKRADIN
On this route you will visit 3 of the most beautiful islands in Croatia as well as beautiful picturesque coastal towns like Primosten, Rogoznica and Sibenik.
The second option would certainly be to sail to Kornati islands – also a Croatian national park – and visit Zlarin and Žirje islands on the way.
But there are many more routes that our staff at the base can recommend, depending on the wishes of the clients and the weather conditions expected for the upcoming sailing week.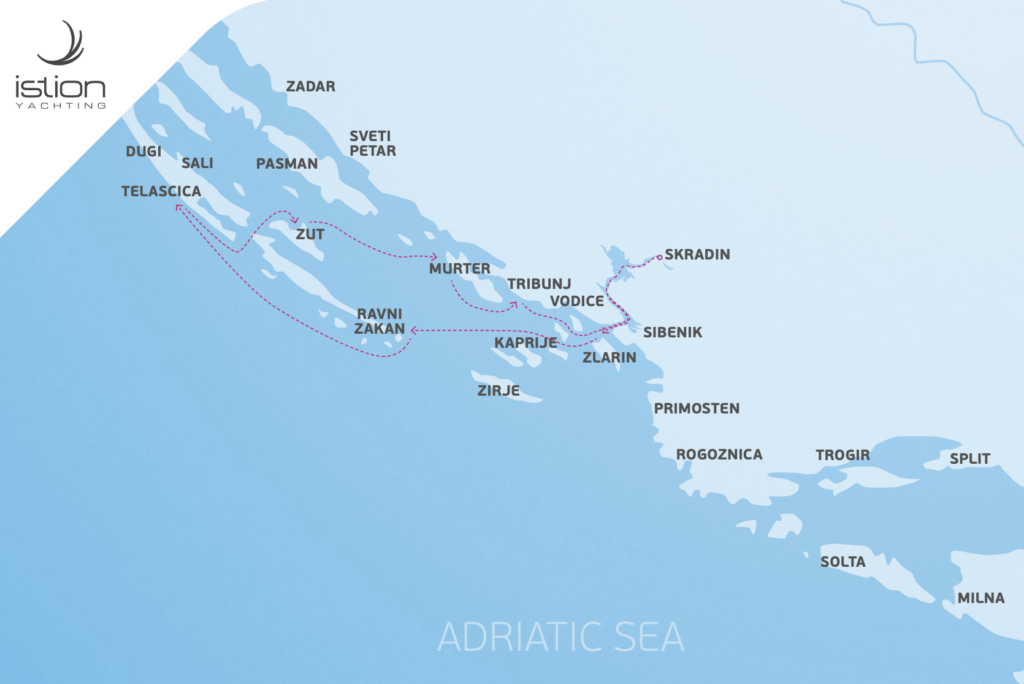 SEARADAR: And finally, since the establishment of Istion yachting more than 30 years ago, what do you think is the key to this growth and spread from this perspective?
VASSILIS: Well, mainly it is the love for what we do. As I mentioned before, the customer is an important point in our charter. Put yourself in the position of the client and imagine that you have been waiting for this week for a whole year to come – everything should be arranged in such a way to create the perfect sailing holidays!
‍
Thanks to Vassilis for such a pleasant conversation. We just can't wait to visit Skradin in the upcoming summer days!